Make Art, Not Commercials
Freedom inhibits creativity. Constraints spark it.
Jamahl is one of my best friends.
We text each other articles and ridiculous Facebook screen caps. We were members of the same frat at SDSU and have shared rides on our fair share of Vegas road trips. So the experience of being hired to do video advertising work for Kersey Law didn't play out the same way these things normally do. We didn't set a meeting followed by a pitch meeting and an invoice.
The project developed over the course of a few weeks. The meetings happened without us realizing it over drinks on a Friday night. Jamahl had been expressing his desire to commission some video ads so we started kicking around ideas.
Jamahl is a community leader. Being in his presence can feel more like you're speaking to your local representative rather than the lawyer you hired. He looks the part too. And that image is further engrained when you watch him speaking to roomfulls of immigrant communities in fluent Spanish, which he often does, speaking as an advocate and never as a sales pitch.
J feels a deep connection to two different local communities that don't quite have enough overlap to hit in a single message. He is a bilingual immigration and criminal defense attorney who grew up in predominantly Mexican neighborhoods in San Diego so it's no surprise that his firm serves a great deal of San Diego's Hispanic population. But he is also of African American descent and feels a drive to be a good member of his blood community. How do we communicate with these two very different search engine targets?
Originally, I was envisioning a very professionally shot commercial featuring Jamahl talking to a room full of parents in English and switching to Spanish halfway. It hit one of his targets but not both. Anyway, I just wanted to help my boy get his commercial produced and wasn't even considering the possibility of doing it myself yet. We put it out to a couple of my contacts and the quotes came back with some sticker shock. We were talking about hiring actors, boom mic operators… It's not that the prices were unfair. I realize now, looking back, that it was because the idea was kinda just good but it wasn't a total hit. When something's a total hit you find a way to make it happen. So we kept throwing the ball around.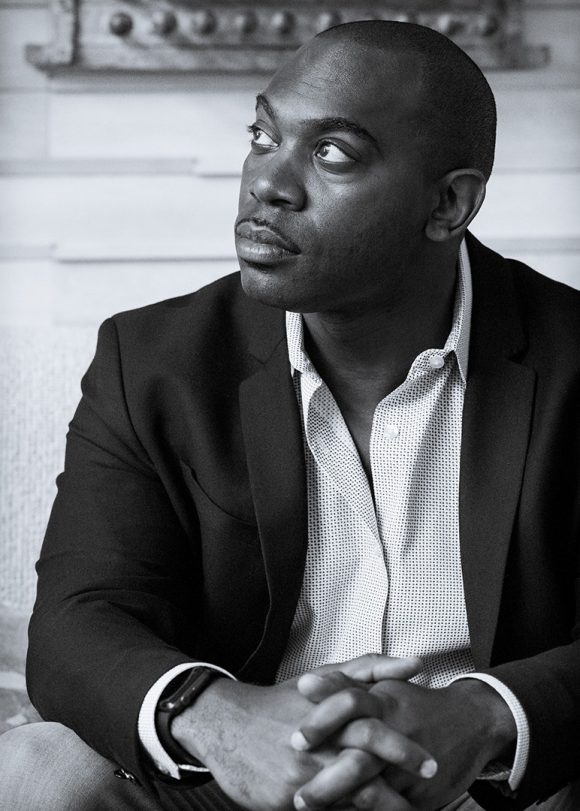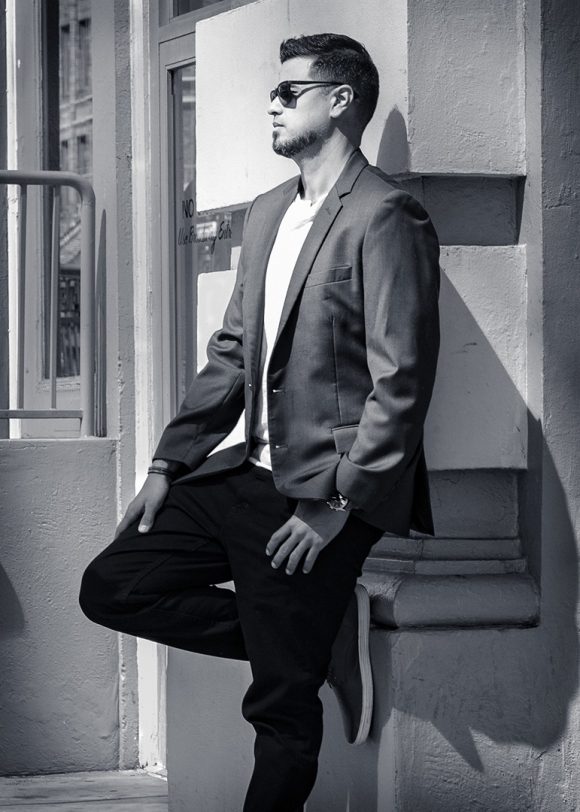 A couple of weeks later, with the assistance of a significant amount of Grey Goose, we reach that point in the night where we're both speaking as if there is an audience of 10,000 people cheering us on – but really we're just in Jamahl's kitchen and Nav's playing music on his iPhone. Jamahl is telling us about where the majority of his clients come from. They're not from purchased advertising or networking mixers in downtown where people trade business cards. They come from friends.
Perhaps to some extent due to the stigma society places on being arrested, you don't often see people post on Facebook a request for criminal defense attorney recommendations. Never-mind that they may be totally innocent or in a situation many of us would find ourselves sympathetic to if given all the details.
What would you do if you were someone's one phone call?
People call Jamahl when they're in some difficult situations. They're scared and embarrassed. If they can skip the Google and Yelp! search, they will. They'll call the guy who's a friend or acquaintance and has always seemed sincere and genuine. They call the guy who's not trying to sell them anything.
Jamahl is eloquent and articulate. And when he speaks about the things he's passionate about, you feel it your bones. So as I listened to him it suddenly hit me that this is exactly the part of him I need to capture. People don't need to be sold on his services. They simply need to hear the man unfiltered and they'll sign up should it become necessary to seek him out.
Freedom inhibits creativity – Constraints can spark it.
We knew we were going to need more than one video to hit the different audiences. In order to keep the budget under control, we'd have to skip the actors and on-set sound. My background is in directing no-budget guerilla Hip-hop music videos. I connect images to sound and feeling and often my best work doesn't have a linear narrative. This was around the time that the teaser trailers for Straight Outta Compton had come out. It was not a conscious decision, but the pre-trailers of Ice Cube and Dre driving through their old neighborhood must've influenced me. So the idea started coming together to make it a trilogy of stories. One aimed at each of our audiences and a third about his office family.
The next challenge was figuring out how we get Jamahl's soliloquies recorded in under a minute while still sounding genuine. In order to solve this riddle, I turned to my other skill set. We booked an interview.
On a rainy weekday afternoon, we sat in Jamahl's office and I interviewed him as I would any guest on Burner Podcast or Crappy Awesome. I forgot my recorder so we simply did it on my iPhone.
In the days the followed, I listened and re-listened to the audio, pulling out sections of his own words and trading in a word or two here and there until I was able to pull together a one minute speech. Jamahl read them out loud and made a few more edits in order to help him record with a good flow.
Probably another symptom of my music video background, I needed to lock in the music for inspiration immediately. Jamahl and I are in full agreement that it's always better to support your own community so there was no hesitation that we'd want to find an artist we know as opposed to purchasing stock music as is often the case. I'd been looking for an excuse to work with my high school friend, Danny Greene, for some time. One day, while listening to his albums in the background, a tune caught my ear. The song was rich and felt like a narrative film with different characters and storylines. It had multiple parts that could be used for different videos, tying together the style and yet conveying different moods. When I looked at the title of the song, it became obvious.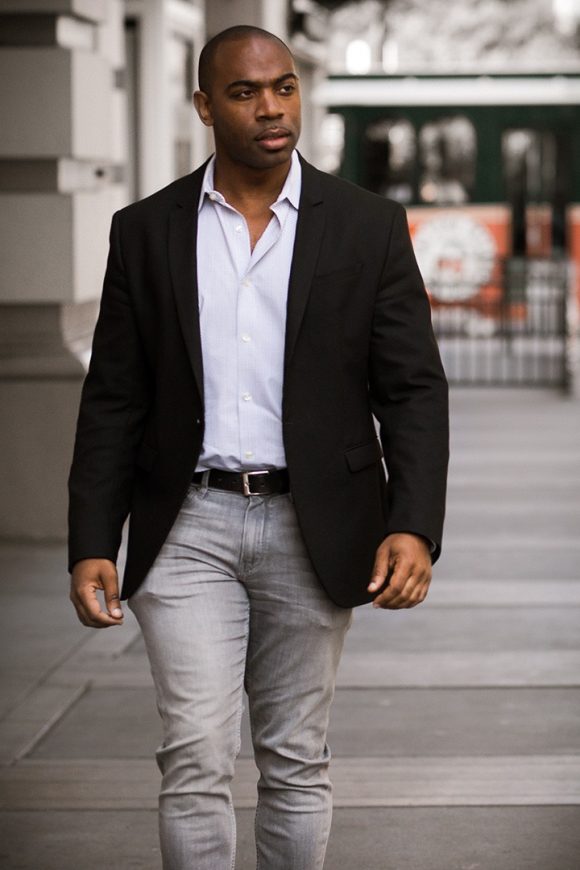 The song is called Second Chance.
The shoots were quick and simple. I'd meet Jamahl with my Canon T3i and we'd walk the streets. I texted my friend Angelica to swing by with her kids. He invited his friend's parents whom he'd lived with for a period as a teenager. We happened to run into some friends of his who didn't mind being filmed. And the shot of the baby girl coming into focus as Jamahl's voice-over explains that he sometimes understands why people break the law was total unplanned artistic synchronicity. I didn't even notice that the words aligned with that visual till after I watched the full first cut.
In order to record Jamahl's voice, we brought in my then co-host on Crappy Awesome Podcast, Chris Reyes. Chris has years of experience recording vocals and audio mastering. Long before it became the norm to record in bedrooms, Chris was producing, mixing and mastering full albums in his. We recorded Jamahl twice. I was happy with the first session but Jamahl wanted a second shot at it. It's common for artists to get too stuck on something silly like that, by the way, but thankfully, I'd done this enough times to know that no one outside of this project will ever know what the first recording sounded like anyway.
A few more edits and we were done. We even made a Spanish dub version of two of them, which Jamahl translated himself.
I'm pretty proud of these short films. They are the perfect example of the power of art over advertising. A sincere story rather than a sales pitch.
This is what I hope to cultivate with Justified Hype.
Oh and one final note… It was the title of this piece that inspired Justified Hype co-founder Revekka to come up with our Collective's oh-so-perfect tagline: Make art, not ads.