Form, Function, and Herding Cats
"I'm definitely addicted to big," Dan Reeves confesses. I've seen the fruits of his penchant first-hand. I met Dan in 2017 when I discovered The Journey Project, an amazing large-scale sculpture that made appearances around San Diego and beyond before ending up at Burning Man.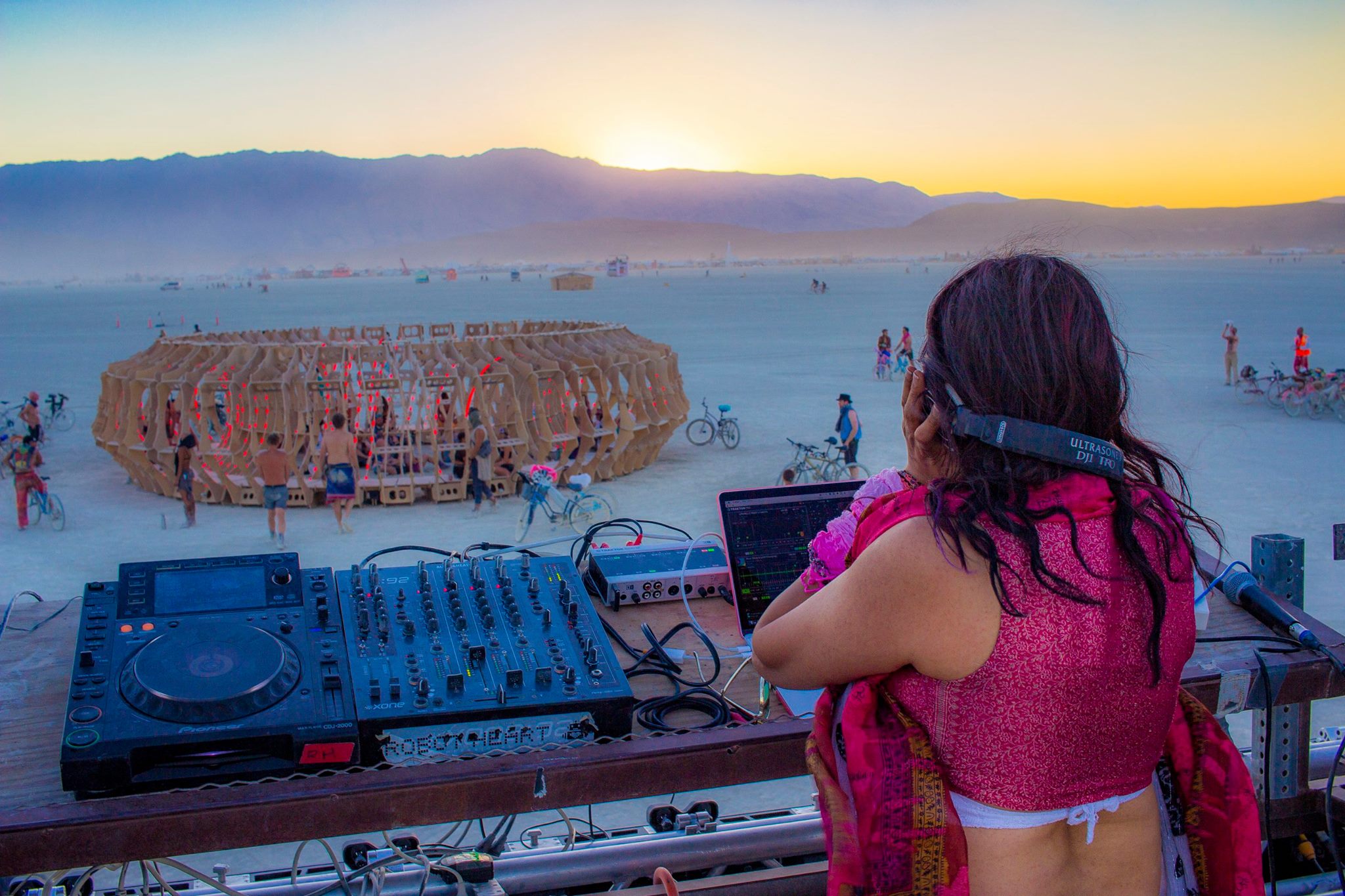 The Journey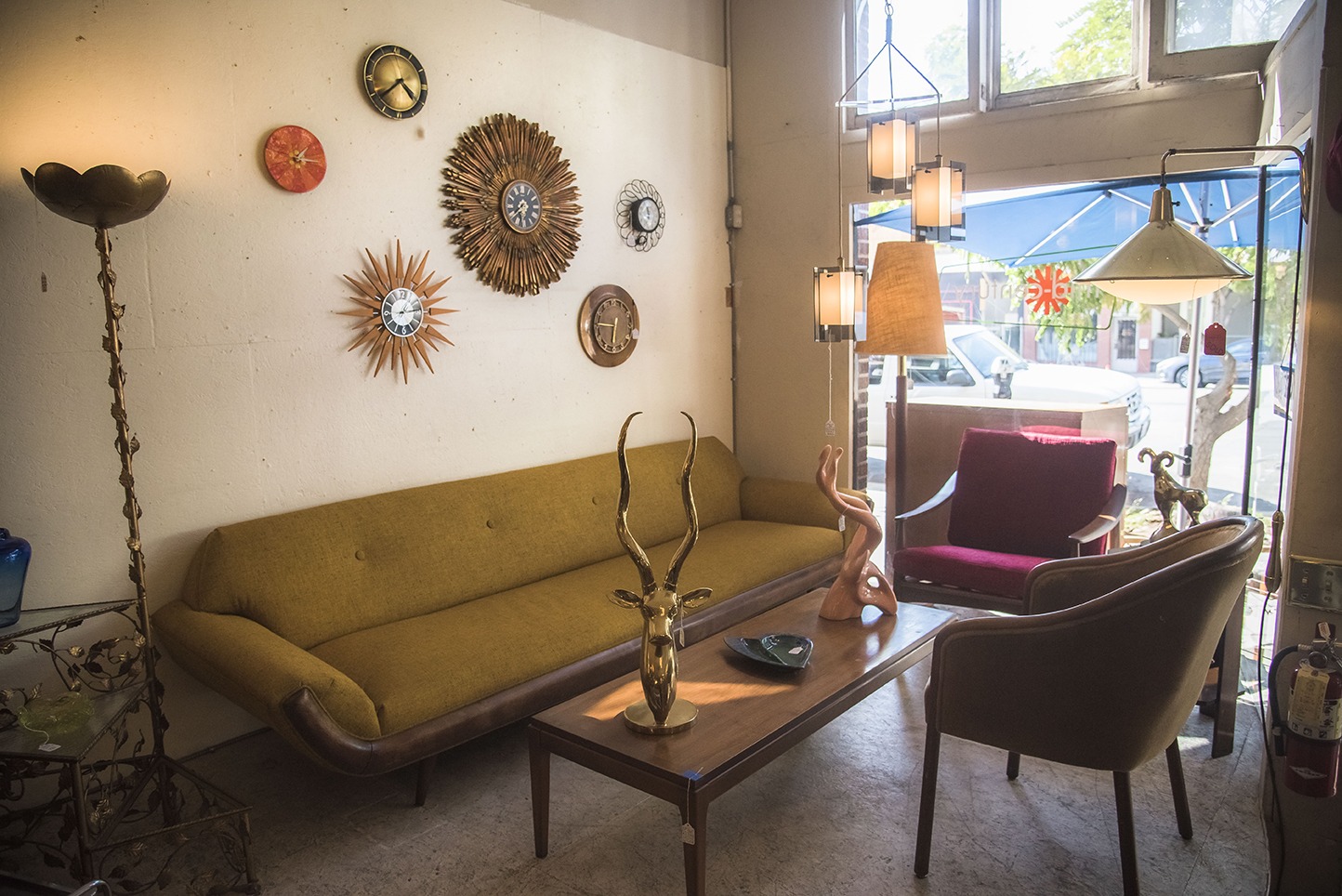 Mid Century
Dan's newest venture is Mid Century, a boutique in Hillcrest specializing in vintage modern and Danish contemporary furniture, décor, and lighting.
The music in Mid Century makes me smile – it's reminiscent of "The Jetsons." When I mention it, Dan prompts me:
"Imagine a housewife walking around with a martini and vacuuming, or being inside the lamp from 'I Dream of Jeannie.'"
Fellow JH Creator Rebecca Nuvoletta suggested this music to Dan – "Rebecca is good that way," Dan declares – it's Les Baxter & His Orchestra, and it's perfect for this space: smooth and loungey, serene and sleek.
The very name of the design style – Mid Century – conveys an art form exemplifying juxtaposition and being in-between. Organic shapes, but with sharp lines; futuristic, but riffing off the past.
Dan didn't know anything about mid century modern design when he and his friend Blake acquired the store. Blake was the expert.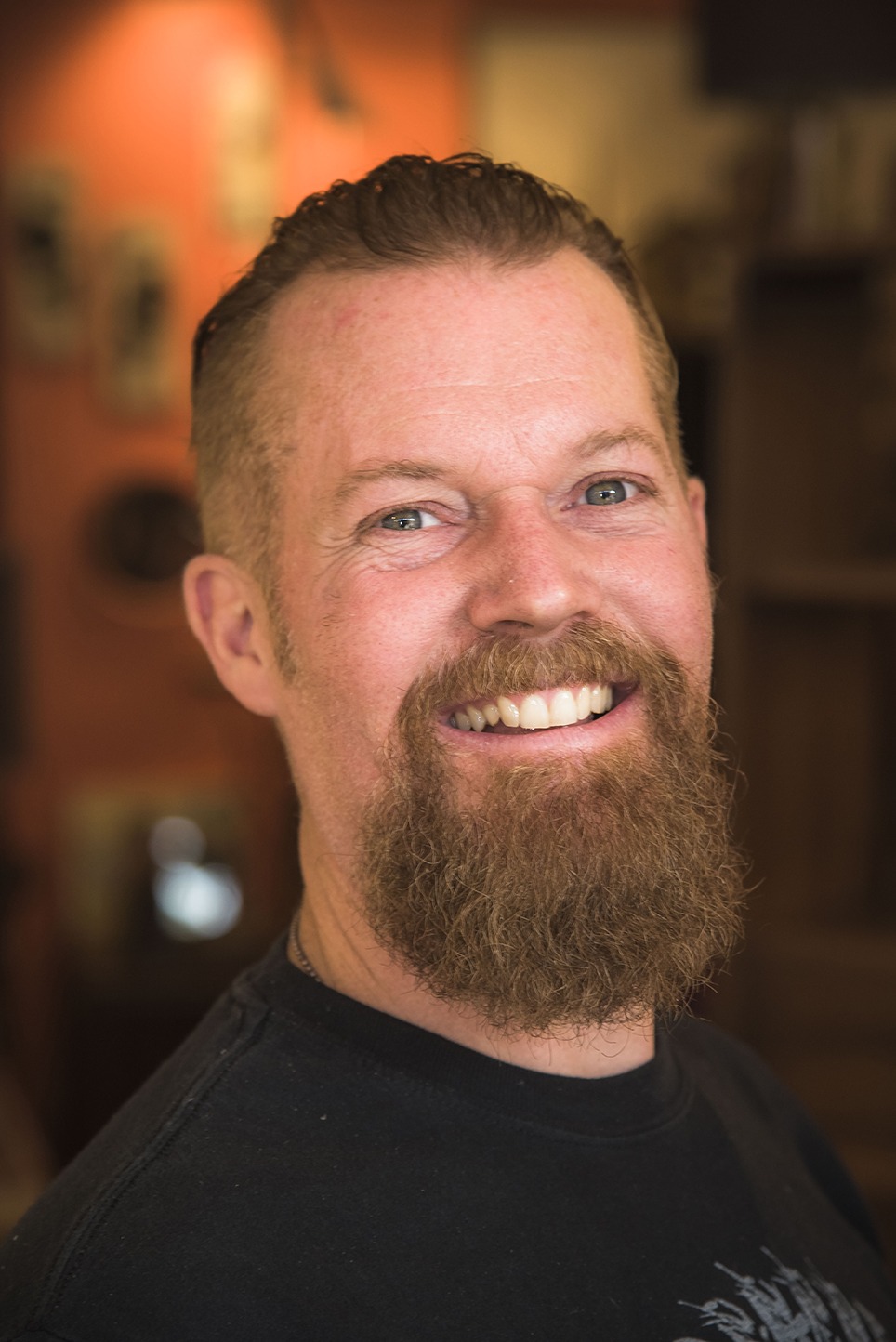 Dan Reeves
"I spent a lot of time on the internet," Dan admits. But he's a quick study.
I'm startled to hear that some of the merchandise in the store is not actually vintage. Mid Century even produces a popular reproduction they call the "Z-Chair," based upon an original design by Poul Jenson for Selig, a Danish manufacturer. The Z-Chair features solid walnut, custom upholstery, and an airy construction that makes for a "low, swept back, loungey sit." Dan explains what's important to most of his customers is not a designer name, but the look and the feel.
"Our take on brick and mortar is about story and nostalgia. It's asking: 'What experience do people have with furniture? How do you feel when you sit in a chair and pull up to a dining room table?"
Dan calls what he does "rehoming."
"There's history – people – behind all these pieces.
It's almost our duty to pass that feeling on."
Mid Century also re-wires old lamps. "Some of the things we pull out of these lamps, you wouldn't believe," Dan says ominously.
How did he end up here? After earning a degree in Sculpture at SDSU, much of his work has involved what he calls the "Fire Arts" – works in glass, metal, and clay.
"The transmutation of materials through fire is definitely the core of what I like to do," he says. "I'd light anything on fire just to see what happens."
When Dan recalls his first Burning Man in 2010, he gets goosebumps.
"There's no other canvas like it," he says. "The scale can be anything. It's the world's biggest blank canvas."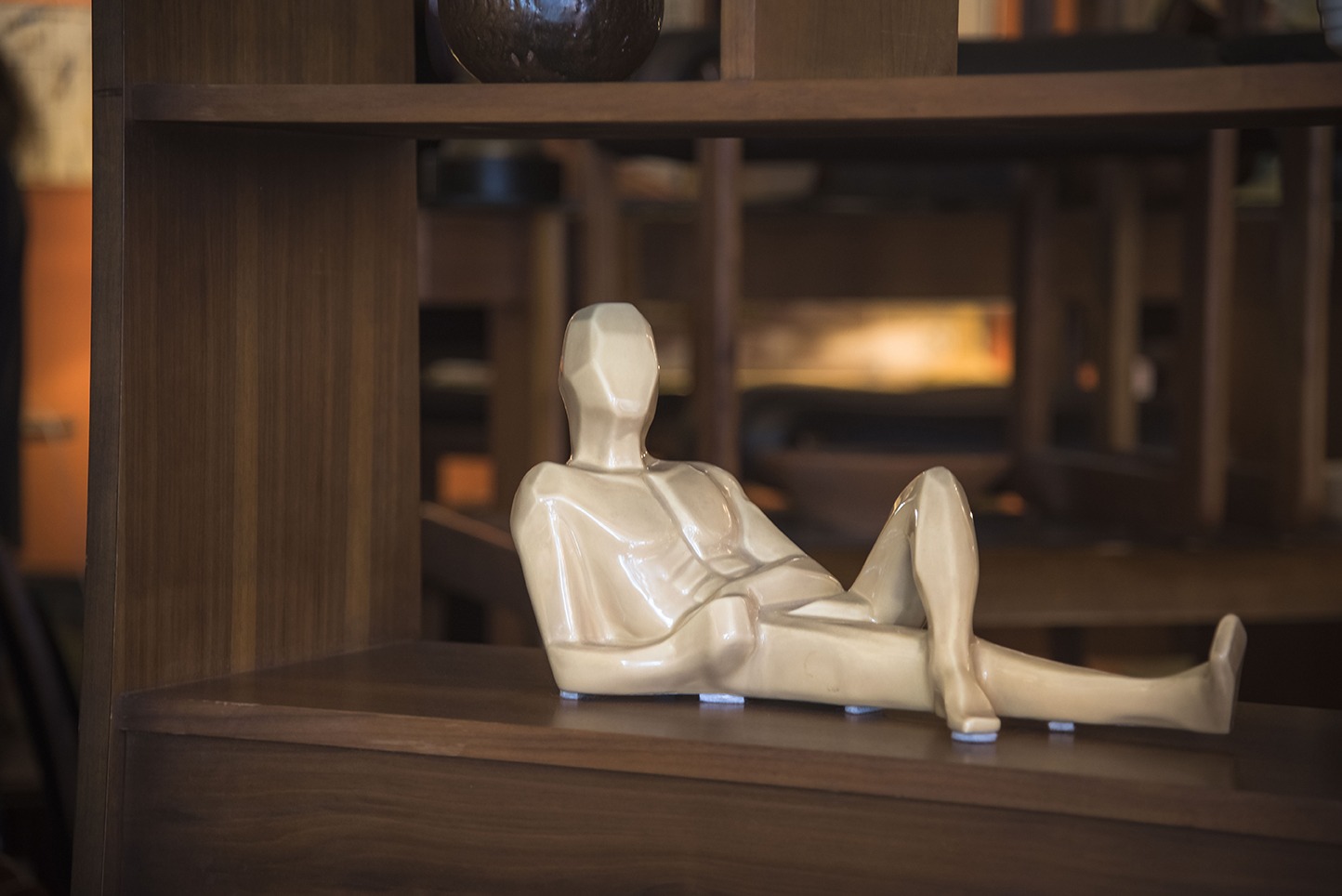 Dan actually sees finished sculptures in his mind before taking any steps to bring them into the material realm. But his experience in manifesting The Journey taught him that collaboration and compromise make his concepts more powerful.
"I originally kept a tight hold on the structure, but then kept reaching out for ideas. It ultimately became a much more engrossing project," he says.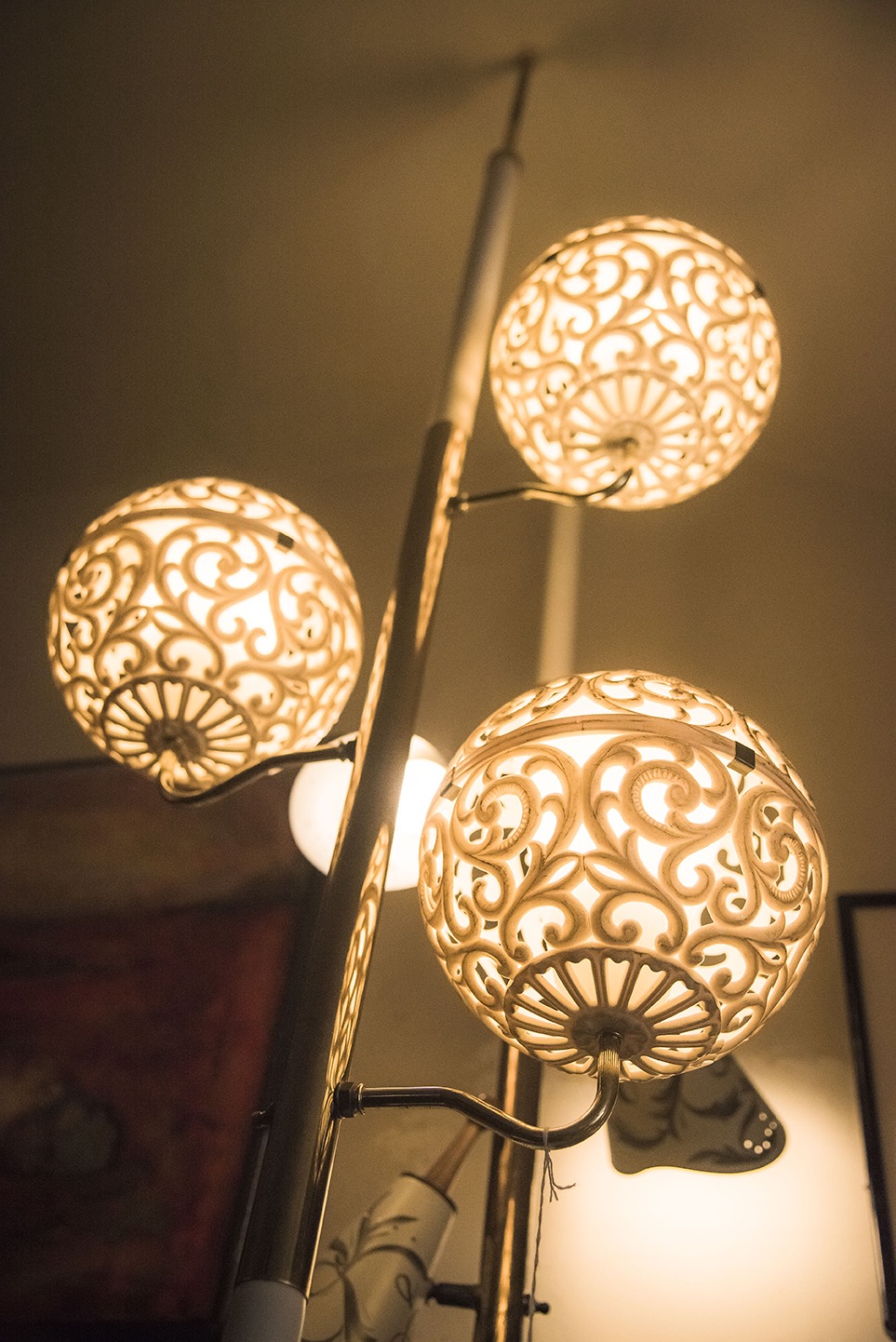 The Journey Project was an eight-foot high, walkable wooden sculpture lined with sound-responsive LEDs, based on the shape the double helix.
So, what's next? When Dan talks about his art, he is instantly animated with low-key, but palpable, excitement.
"A permutation of The Journey, but up!" he reveals. He describes an accessible structure shaped like an "upright conch shell," made of interlaid pyramids, five stories up to a crowning perch.
The kicker in Dan's new project: burnable lights. Huh?
"No hardware and as much burnable wood as possible. I want to burn it and use a minimal amount of actual electronics." To my befuddled expression, he adds: "I know. I'm letting my devocalized, focalized brain work on it."
Dan is shooting for this sculpture to be the Temple at YOUtopia in 2022 and to burn on playa in 2023.
Putting together The Journey required untold hours of cat-herding an impressive force of volunteers. Similarly, Dan also serves as Interim Director of SDCAP (San Diego Collaborative Arts Project, the organization that puts on YOUtopia and maintains Colab, a meeting and art build warehouse in Mission Valley). His stint ends this year.
In the end, his experiences putting on YOUtopia and orchestrating large-scale art informed his work at Mid Century. "It extends so much to how business is done – 80% of what goes on are conversations on the phone and people agreeing to shit," he laughs.
Mid Century seems to be doing pretty well business-wise, but money's not why Dan's here, in this space, surrounded by furniture crafted in a style that straddles nostalgia and futurism.
"This is our second home," he says. "We're invested in a deeper sense."